Scuba Weekday Courses
Monday 6pm to 9pm
Wednesday 6pm to 9pm
for 4 weeks
June 1
August 1
October 3
Note: Additional weekday classes available on as needed basis
*If you don't see dates that will work for you call us at 225-927-3483 and ask about our Private Classes. The Private Course is specially modified around your schedule after all life is not all about Work it is also about FUN!!!! Sign up today to start the Adventure you have been looking for...
Continuing Education Courses
* Required Pre-requisite: SCUBA DIVER
Nitrox: April 11; May 16
Advanced: April 19-20; July 12-13
Rescue: May 3; July 6; September 1; November 7
Master: April 2; June 2; August 4; December 1
CPR/First Aid or Dan O2: April 16; May 21
Spearfishing: March 29; April 12; May 17; June 8; July 11
Public Safety Diver: TBA
Divemaster: TBA
Instructor: TBA
If you have a group of 4 or more divers and your group wants to take a continuing education course sooner than an available date-just give us a call at 225-927-3483 and we can set it up for you!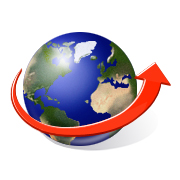 UNIVERSAL SCUBA REFERRAL
Do you have a Diving Vacation Planned?
Have you taken your Beginning Scuba Classes?
You have decided to finish your training dives while on your vacation-but how? Underwater Adventures LLC offers a universal referral program.
This unique program covers 5 different Scuba training agencies:
NAUI, YMCA, SSI, PDIC, and IDEA.
We can help you contact a diving center in the destination of your choice and assist you in your final step in your Scuba Training.
Just call 225-927-3483

Includes packet & certification-card ($75).