Taken September 12, 2010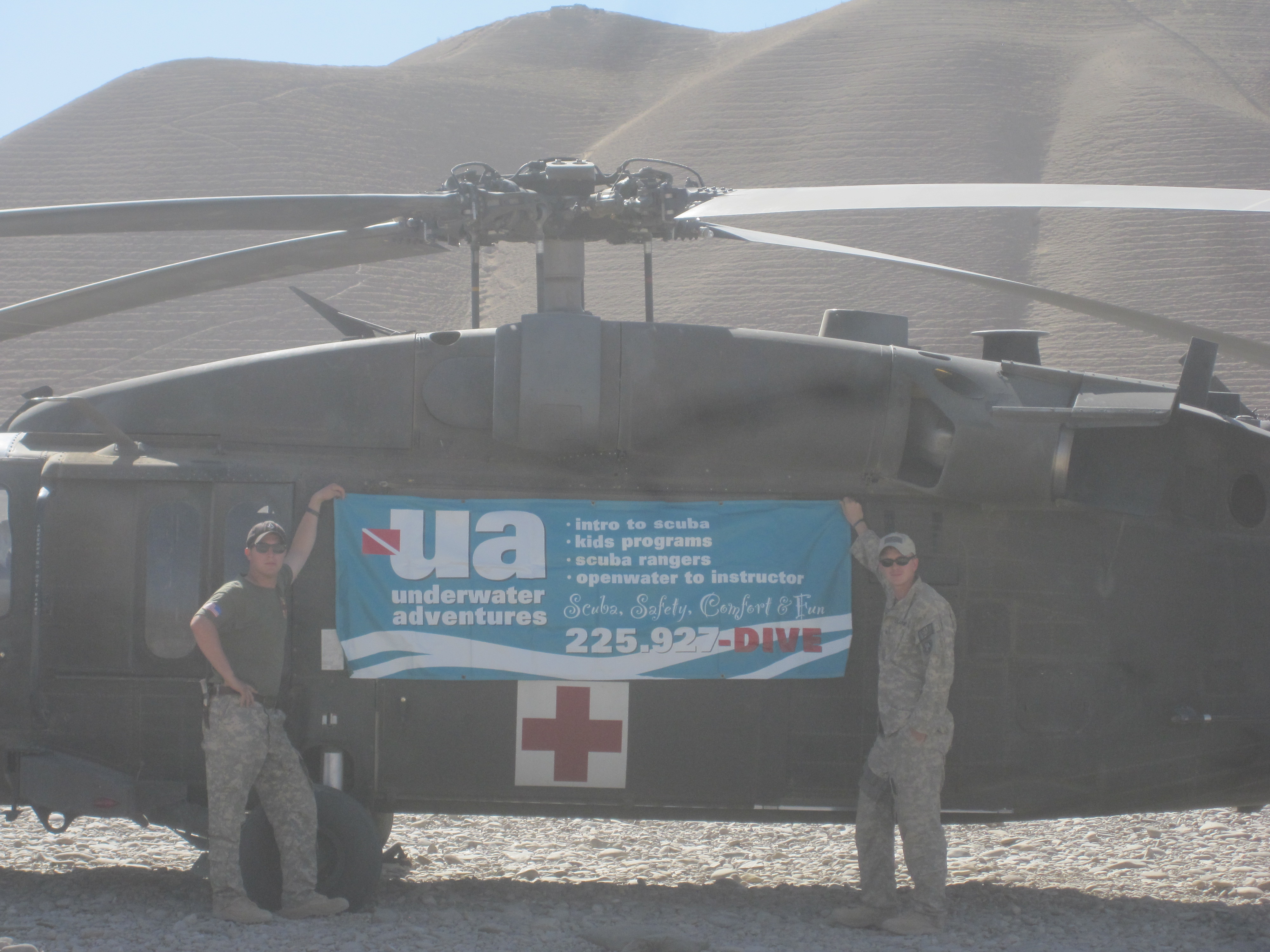 Diver Andrew Montgomery (rightside)
SCUBA Diver or Junior SCUBA Diver
This course teaches the basics of enjoyable, safe diving through academic and water skills for kids of all ages. You will learn the importance of equipment and safety; diving physics and physiology; and marine life and oceanography under the guidance of your certified instructor. Students need to have basic swimming skills and be phycically fit. Basic gear required for this class includes text packet, mask, snorkel, fins, booties, regulator mouthpiece, weight belt, and weights.
A Junior Scuba diver certification is offered for young adults from 10 to 14 years old.
(text packet, basic gear, c-card, & check out are not included)
Choose from several scheduling options:
Weekly Scuba Diver (4 weeks, 2 nights per)
Weekend Scuba Diver (Tues/Fri-Sun)
Private Scuba Diver (Your pace & time-additional cost involved)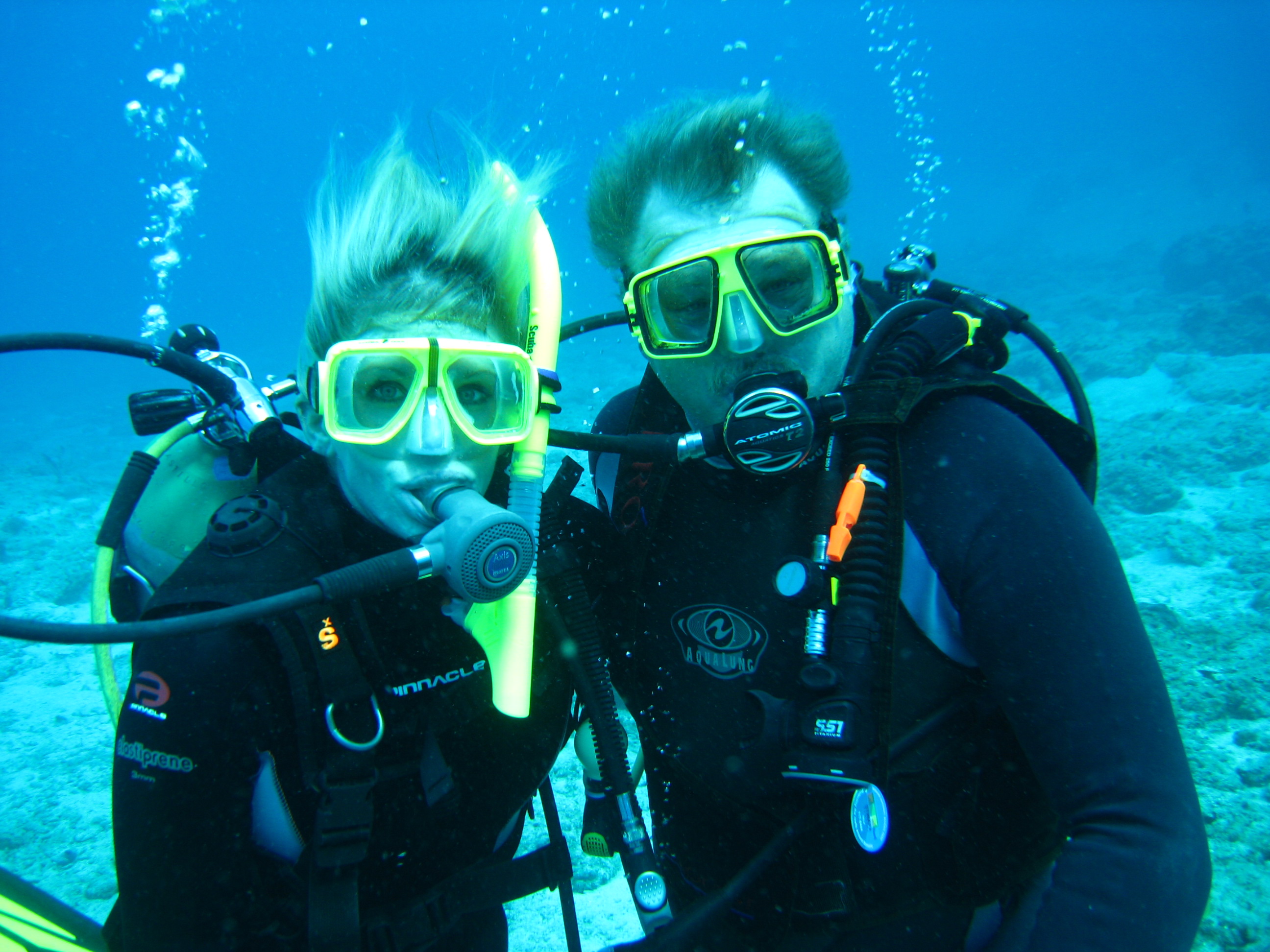 Dawn and Mark in Cozumel
Advanced Scuba Diver (required for Master Scuba Diver & Divemaster)
This class is designed to expand your diving skills and sample some of diving's most popular specialities. You will make three core dives: navigation, night diving, and deep diving. Plus a choice of two dives from:altitude, boat, drift, search & recovery, underwater photography, multi-level and wreck diving. (Check out required, not included)
Course schedule consists of one night of classroom and one pool session.
Master Scuba Diver (required for Divemaster)
This program is a continuing education certification for divers who want to increase their understanding and enjoyment of diving. Emphasis is on student participation and practical application of that knowledge in openwater after a classroom discussion of subjects. This course is an excellent progression toward leadership roles. (Check out required, not included)
Course Schedule consists of 5 classroom sessions and 1 pool session.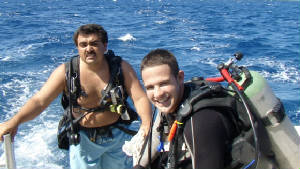 Boat Diving
Rescue Scuba Diver (required for Divemaster)
This course teaches you to focus on other divers, as well as yourself, by showing you how to recognize and prevent potential diving accidents before they occur, and how to handle them if they do. Even thought the subject is serious, the program is very rewarding, enjoyable, and increases self confidence in the openwater environment. (Check out required, not included)
Course Schedule consists of 5 classroom sessions and 1 pool session.
This course develops your diving leadership abilities by expanding your diving theory knowledge to a professional level, by training you to supervise diving activities, and to assist divers in training. Academic and confined water assistance required during this course.
(Books & check outs required, not included)
CPR & First Aid* (required for Divemaster & Rescue Diver)
The Medic First Aid course is basic training in cardiopulmonary resuscitation and emergency care. In the seven modules students learn skills in the same sequence they would use in caring for a patient or to support life of an injured person. The course fulfills the CPR requirement for the Rescue diver and includes two-man CPR.
DAN O2* (required for Divemaster)
The lecture portion of this class addresses the recognition and first aid for major diving emergencies; and the benefits and safety practices of oxygen administration. Participants learn to resuscitate breathing and non-breathing divers using a specially designed DAN oxygen unit.
This course teaches the uses and the benefits of most commonly used Enriched Air Nitrox mixtures. Although you DO need specialized training, your standard scuba gear can be used with EAN32 and EAN36. No gear modiofications needed.
Course Schedule consists of 1 night of class
(Check out not required, C-Card included)
Other Diving Specialties (Pre-Req: Scuba Diver)
Spearfishing, Extended Range & Advanced Nitrox; Search & Recovery, Photography, Fish ID, Cavern, Equipment Maintenance, and much more!
Public Safety Diver Pre Req: Scuba Diver & Advanced Scuba Diver